Meet the Team
Patti Devenny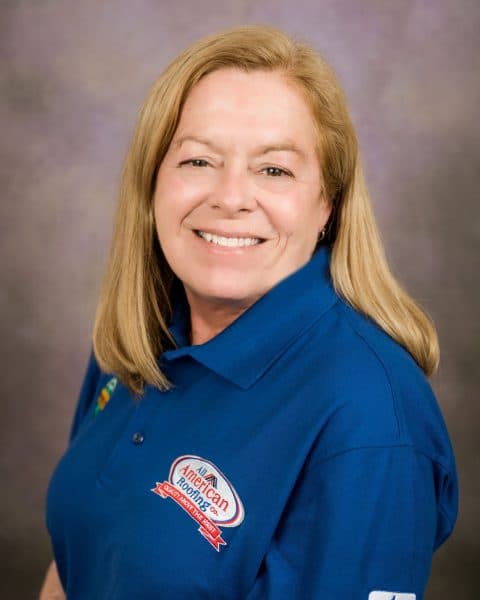 "Your Home Is Your Biggest Investment. Let Us Help You Protect It"
Patti has been peripherally a part of the roofing industry for over 30 years now as her husband Scott founded All American Roofing out of their home. She assisted in various office duties until such time that ever-increasing business demands called for additional full-time staff.
After Scott's untimely death in 2017, Patti undertook the challenge of assuming the responsibilities of All American Roofing as President with support and guidance from the employees. Drawing on her 17 years of experience in Bankcard New Account Acquisition and Bankcard Customer Service, she strives to continue Scott's vision of delivering a superior quality product in a professional manner to retain our high level of customer satisfaction.
"A satisfied customer is our best advertising."
Karl Simonik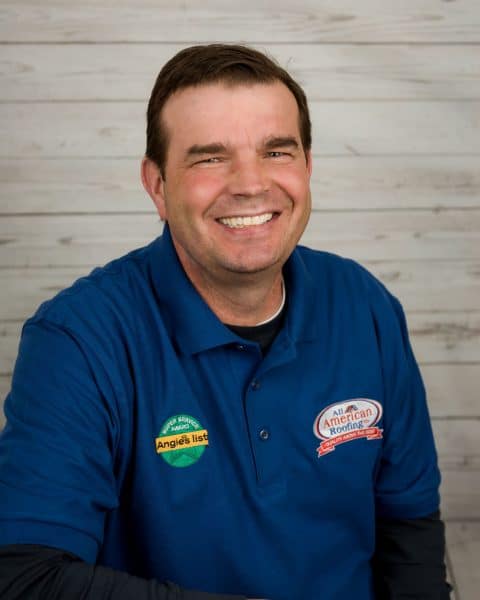 "Quality Above All"
Karl has been in the roofing industry for 27 years now. He has been a part of All American Roofing Co. for 24 years. Karl is a 5 Star Velux Skylight Specialist, is a GAF Master Installer and GAF Care Certified.
"I approach my customers with respect and I try to keep things simple and be clear about the job."
Brian Liss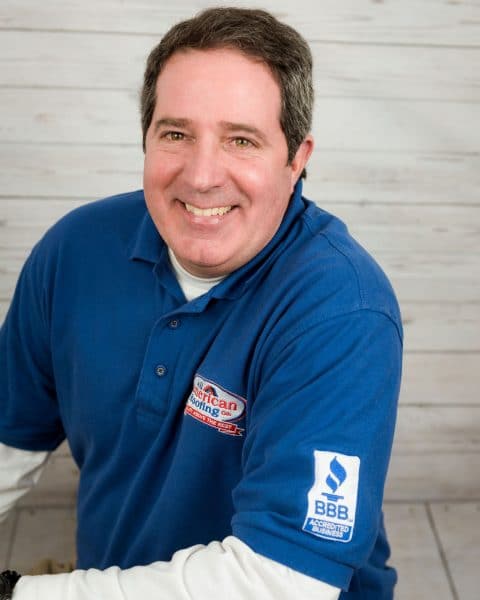 Brian has been an All American Roofing Specialist since 2009. He has a construction background with 23 years of experience. He is GAF Master Elite/Steep Slope 2012 certified and a Velux 5 star Skylight Specialist.
"Always do what you say and say what you do. Be as thorough as possible and always have the client's best interest. Follow up after the completion of a project is very important. I treat every client the way that I would like to be treated."
Vlad Smiro
"Anyone Can Put On a Roof, Only Some Can Do It Right"
Vlad joined All American Roofing in 2000, and over the course of 20 years has gone from a "ground man" in a roofing installation crew to being our top Estimator. He is certified in all GAF products, as well as Atlas Metal Roofing, Thermal Basic Imagery and is a 5 Star Velux Skylight Specialist.
"Treat the customer the way that I want to be treated; respect, dignity and being on time."
Charlie Granger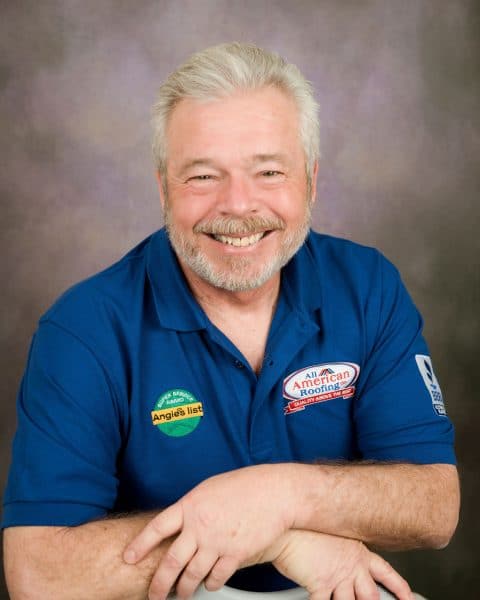 "Honesty, Integrity and Hard Work Will Lead to Success"
Charlie has been a part of All American Roofing for 9 years. He is a certified GAF Master Elite Roofing Contractor.
"I use a consultative style in my discussions with customers. The first step is listening to the customer to find out what concerns he/she have and learn more about the customer. I also want the customers to get to know me a little. When I can I like to get on the roof to get a closer look at problem areas and, when appropriate, to measure the roof. I want them to clearly understand what I recommend and why I am making those recommendations. I also want them to know what all their options are in any given situation. I am not there to sell something; I am there to resolve problems. Sometimes the recommendation is to do nothing, sometimes a repair, and other times the best choice is a new roof/windows/siding. Each situation/customer is unique."
J.D. Baker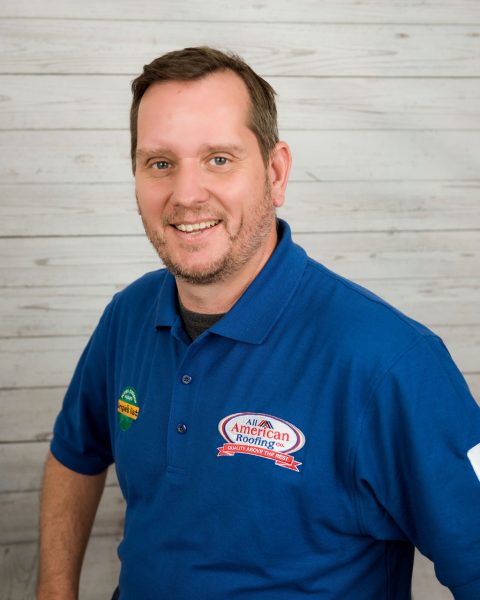 "Quality and Customer Service Above All"
J.D. became a part of the roofing industry when he joined All American Roofing Co. in 2015. His prior 20 years of experience in exterior and commercial construction with a focus on siding created a sound foundation that JD has now added to with his quality-focused roofing skills. JD is a certified 5 Star Velux Skylight Specialist, a Qualified Hardie Plank Installer, an All Vinyl Product Installation Professional, and is Steep Slope certified.
"Being a person that is upbeat and positive, I like to genuinely connect with my customers and convey my intent to provide them with a great, stress-free experience. The pride of a job well done and happy customers are the biggest reasons I love my job."
Linda Cook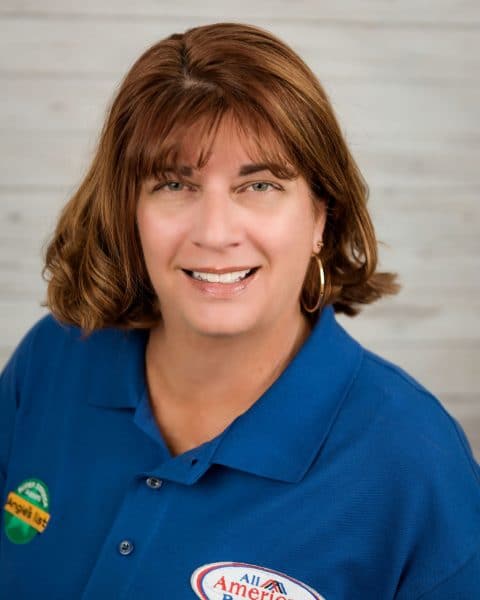 "We Work Harder to Be Our Customers' Preferred Roofing Contractor"
Linda became a part of the roofing industry when she joined All American Roofing Co 6 years ago. She is an integral part of our office staff. As our Finance Manager, she is responsible for our accounting processes, business insurance and licensing, and manages our vehicle fleet.
"Treat every customer as I would like to be treated."
Jonathan Graney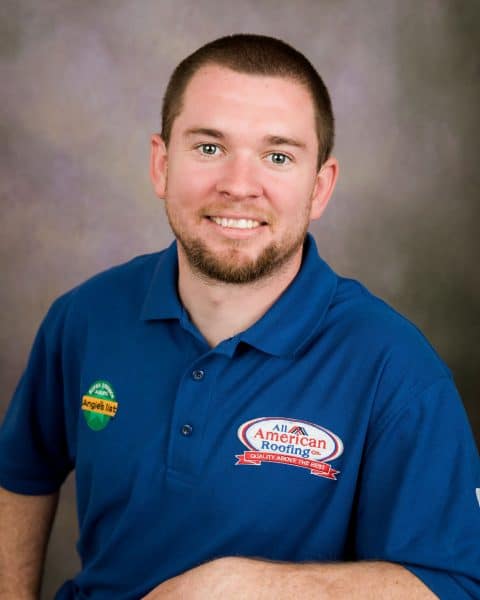 "Always Go The Extra Mile"
Jonathan has been in the roofing industry for 7 years and joined All American Roofing Co. 5 years ago. He is Steep Slope Certified and is a 5 Star Velux Skylight Specialist.
"I make sure the customer always feels listened to in order to assure them that all of their concerns will be addressed."
Melissa Banks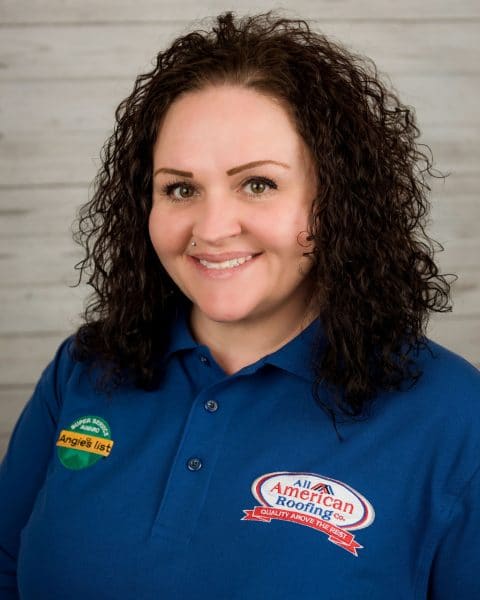 "Communication is the Key"
Melissa joined the roofing industry 15 years ago and became a part of All American Roofing 5 years ago. She holds a Certificate of Achievement GAF Steep Slope Field Guide and is a certified 5 Star Velux Skylight Specialist. Melissa is key to our keeping our jobs moving in her role as Scheduling & Materials Supervisor
"I approach my job like any of our projects were being done at my own home. Being positive, open-minded and communicating with customers to have a nice smooth experience for everyone."
Lou Fidanza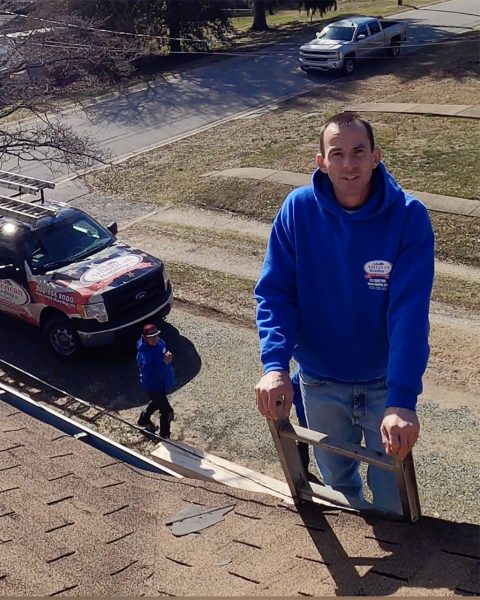 "Customer Satisfaction Is My Number One Priority"
Lou joined All American Roofing Co. in 2019, bringing with him 22 years in the roofing industry. He is GAF Certified and Mastic Certified and will continue his certifications as a member of our company. In his role as Operations Manager, Lou is regularly inspecting jobs and materials to ensure we are delivering a quality end product. His construction knowledge is a valuable addition to the office staff.
"Communication, honesty, and respect are paramount to a successful job. Treat every home as if it were your own, and use industry-accepted best practices to make sure that the job is done in a professional manner."
Lisa Thomas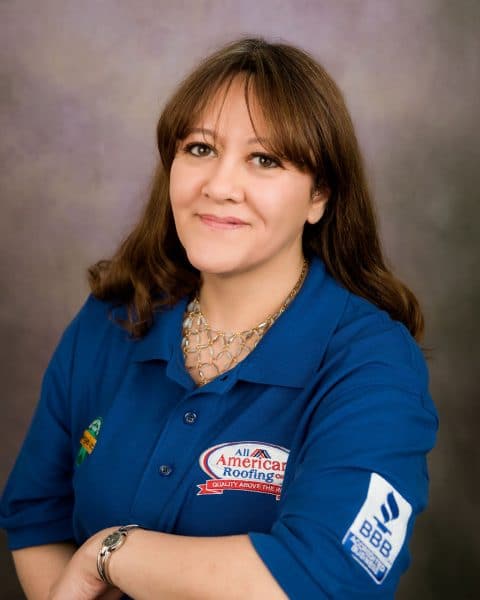 "Without Labor Nothing Prospers"
Lisa joined All American Roofing and became part of the roofing industry in 2019. She has a critical role in our office as our Customer Service Specialist. Lisa is often the first interaction our customer will have with All American Roofing as she manages our incoming phone calls and schedules appointments, and professional representation is very important to her.
"I treat customers as I would want to be treated by any service professional."
Mike Graney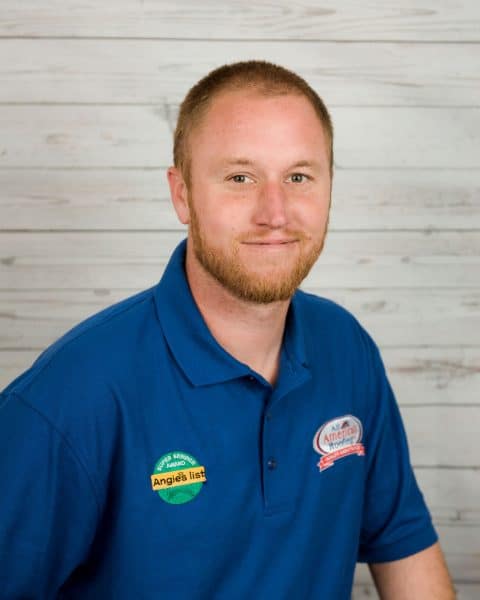 "Quality, Reliable Work Done Right the 1st Time"
Mike joined All American Roofing 6 years ago and has 15 years of experience in the roofing industry. He is Steep Slope Certified and is a 5 Star Velux Skylight specialist.
"I try to approach my job with a positive attitude every day. I think it's important to be organized. With customers, I try to be as knowledgeable as I can. I do my best to have good communication with the customer. I think it's important to be my self and to be honest."